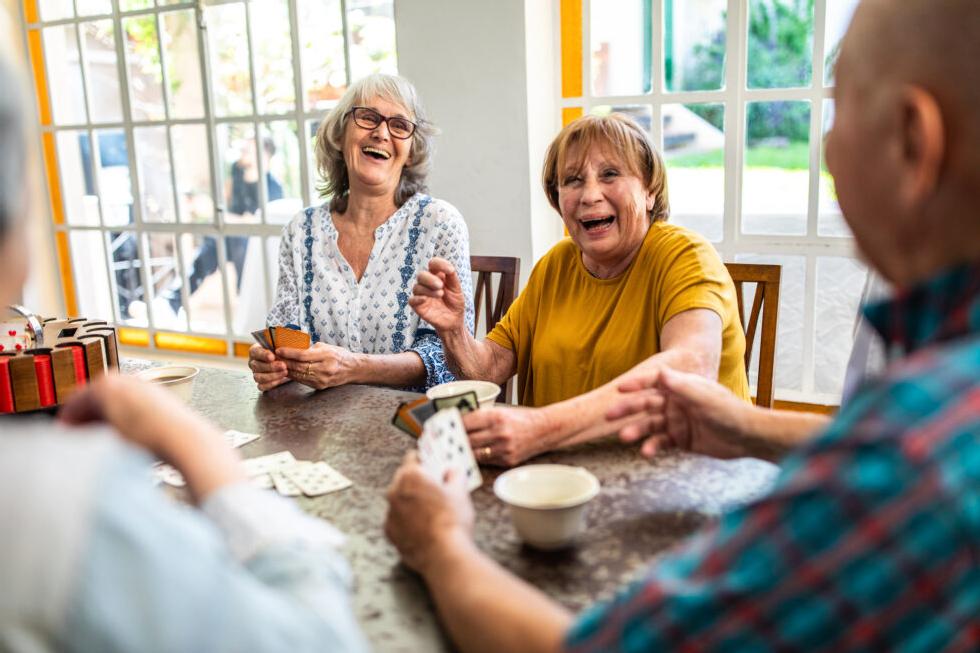 Tips for Transitioning to Senior Living
---
Transforming to a senior living community can be intimidating when your loved one has lived in their own home for years. More often than not, it's one of the biggest adjustments a senior will make in their older years. There's no way to completely remove the worries and anxieties that come with this move. However, you can take some guiding steps to help ease the transition for you and your loved one.
Getting Prepared: Before the Move
Once you and your loved one have decided it's time to transition to senior living, there are several steps you should take to prepare.
Choose the right community.
Take the time to research and tour multiple senior living communities in the geographic area you are planning to move to. This will help you get a sense of each location's social environment, dining, amenities, and overall feel. It's best to start researching early on before you have an immediate need to move since you'll be able to take your time more with the decision. When you visit a community, you should get the opportunity to ask their leadership, caregivers, and staff any questions you may have. Be observant of the level of cleanliness, friendliness of the staff, and whether residents seem content in their environment. When in doubt, trust your intuition.
Research senior living costs.
When making your decision, be sure to get a clear understanding of each community's pricing model. Some communities will offer true, all-inclusive pricing, meaning a single monthly fee covers everything. Many others will offer "levels of care pricing," which is a tier-based program with costs that vary based on the type of care your loved one receives.
After choosing a community, arrange a time to visit or tour it a least one more time before moving in.
After deciding on a community, it doesn't hurt to get even more familiar with it before moving in. If you have time for another visit, use the opportunity to explore the campus, speak with current residents, participate in a community social event, or enjoy a meal in the restaurant. Be sure to arrange visits with your community ahead of time, as this will allow them to plan an agenda for while you are there.
Pack efficiently and deliberately.
First and foremost, check with your community to see if they offer packing services. Getting help with this process will go a long way in smoothing the transition to senior living. When packing, prioritize the most important items first, and don't worry about doing everything immediately. Creating lists to keep the process organized will save time. Start with essential items like toiletries, medications, clothing, bedding, and furniture. After the big things are taken care of, move on to smaller items that may still be important but are stuffed away in the garage or attic. If you approach packing in a step-by-step manner, without rushing it, the task becomes bar less intimidating.
Make sure all logistical and housekeeping items are taken care of.
Any time you move, whether to senior living or somewhere else, logistical items need to be taken care of. Make a plan to cancel ongoing services like cable, internet, and utilities that will be provided at your loved one's new community. Contact the postal service to have mail forwarded from their old home to their community address, and have their address updated on credit cards, bank accounts, magazine subscriptions, and anywhere else it might be listed. Last but not least, keep a record of all moving expenses as they are tax deductible.
Allow time for the emotional transition.
No matter how prepared you or your loved one is for a move to senior living, there still may be fears and apprehensions. No one is ready for this type of move, so feelings like these are normal. Take advantage of social circles for support, whether they be family, friends, spiritual guides, online resources, or elsewhere. Talking through your fears is a great way to overcome them. Our most important piece of advice is to be patient. Everyone has a different timeline for their emotional transition, and that's okay.
Set up your loved one's new living space.
One of the best ways to make your loved one feel at home is to make their new living space feel familiar. Arrange furniture and decorations in a similar fashion as they were in the previous home. Display sentimental items prominently since these little things can go a long way. Taking time to create a functional and aesthetically pleasing living space will go a long way in smoothing the transition to your new home.
Getting Acclimated: The First Week and Beyond
Getting adjusted to senior living doesn't happen overnight. From the first day through the first week, your loved one will be very busy in their new community. Here are some tips on how they can make the most of their initial days in senior living:
Get acquainted with neighbors.
Your loved one will likely be living in an apartment with several neighbors in their hallway, on their floor, or even right next door. Each person they meet has the potential to become a new friend. Encourage your loved ones to introduce themselves to as many people as possible. Other residents have gone through the same transition period and they can serve as a fantastic resource and support network.
Familiarize yourself with community caregivers and staff.
During the first week, your loved one will get acquainted with several staff members in the community. For those at an assisted living level of care, this includes meetings with caregivers to assess their needs and create a care plan. They will also meet with nurses, dining staff, and activity staff, along with others on the community leadership team. The job of the community staff is to make sure your loved one feels comfortable, so don't hesitate to bring up questions you have for them at any time.
Spend time with loved ones.
Now that the majority of COVID-19 restrictions are being relaxed, be sure to visit your loved one regularly, or as often as possible. This is especially important during their first weeks in the community since it will help them get adjusted to their new surroundings without feeling abandoned. Try to come up with a consistent schedule for visiting if you can. Sharing a meal is a great way to spend time whenever you visit. Most communities offer a range of dining options from dine-in to take-out, so check and see what's available.
Get involved in community events and activities.
One of the major benefits of senior living communities is the social programming they offer. Make sure your loved one gets a copy of the community's activity calendar and speaks with other residents about their favorite activities. Attending social events early on provides a great opportunity to learn about what's available and get to know other residents. Over time, they will discover which activities are their favorites and have new things to look forward to on a regular basis.
Dine with other residents and members of staff.
More often than not, the dining room is the center of socialization in a senior living setting. Encourage your loved one to schedule meals with their new neighbors and connect with other residents during meals. Members of community staff are often glad to share a meal as well, and they have the potential to become great friends.
Get involved in a group.
Most senior living communities have special groups focused on specific hobbies, interests, or values. Examples might be a playing cards group, gardening club, book club, bible study, or resident council. Your loved one should speak with the community's life enrichment director as well as other members to discover what's out there and see what they might be interested in joining.
Take advantage of fitness opportunities.
Maintaining your loved one's overall wellness is important, and their physical health should be taken into consideration. Most communities have activities that engage the residents in recreational activities, so encourage your loved one to participate. Staying active is good for their physical health and can help them feel more mentally sharp, happy, and upbeat.
Stay involved in life outside the community.
Joining a senior living community doesn't mean your loved one's outside life gets put on pause. They'll still have the freedom to go about their business where they like and when they like. If your loved one no longer drives, many communities offer transportation trips to the doctor, grocery store, and other common needs. For trips that aren't covered by the community directly, your loved one can find transportation through home care or ride-sharing service.
No single piece of advice is the magical answer for easing the transition to senior living. However, if you follow the above tips as guidance, it will go a long way.