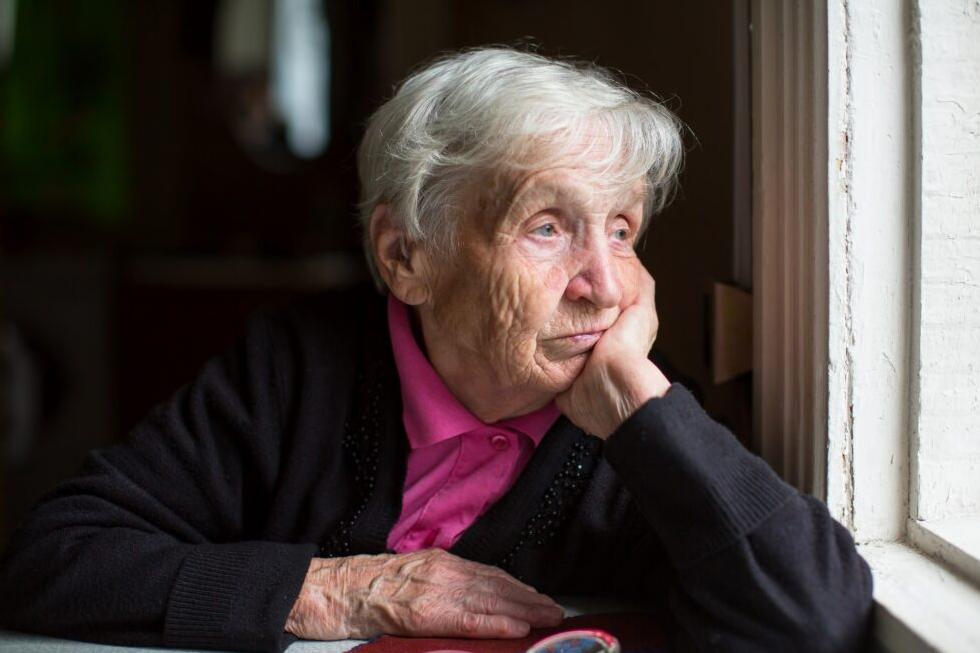 Understanding Why Your Loved One is Refusing Senior Living
---
When your elderly parent refuses assisted living or other forms of senior living, it can be incredibly stressful for the rest of the family. While you may be very frustrated, think about the following for a moment: Your parents or in-laws grew up in a different time. Consider what senior care was like back in the 1940s and 50s or during the Great Depression. It was a terrifying time, and your senior parents were living in it. These were your parents' most impressionable and formative years.
Back then, "old folk's homes" had a different reputation. They were a last-ditch effort for families who couldn't afford to care for their senior family members. Given this mindset, it's easy to see why so many seniors are terrified of the assisted living concept.
Reasons for Hesitation
What are some of the other primary reasons elderly parents refuse assisted living? And what are some proper coping mechanisms for adult children? By helping you see assisted living from your parent's point of view, you may be better equipped to better communicate with them while you seek out the well-being of an older person. There are also some very tangible tools to help you convince them to make the best choice for them as individuals. Ultimately, helping your parents see assisted living in a more modern, healthy light will be beneficial to help you convince them of a move.
Every person is different, so it's not appropriate to lump all seniors together as the same. But…many seniors do have similar concerns:
They are unwilling to leave a home they know. Transitioning from a private home setting to an assisted living community can be a difficult life change. Understand that your parent's vision and abilities are less than they used to be. So, the idea of living in a new environment is scary. They are also reluctant to leave behind meaningful possessions and items they value.
They like their routine. Your parent probably has a specific routine that they enjoy. They may have a hard time verbalizing it, but they have made social relationships with hairdressers, doctor's office staff, or other folks at places of worship, for instance. They are reluctant to leave those social relationships.
Seniors are afraid to lose their independence. A significant concern among the elderly is a loss of independence if they move out of their home.
They are afraid to be alone. Seniors may fear losing connections with family. They may also be intimidated by the idea of living among a big group of strangers.
Finances might be a challenge. Even if your loved one truly likes the idea of assisted living, they may be concerned about funding. The last thing our elderly parents want to do is become a financial burden for their children.
Treat Your Elderly Parents Like Adults
As we age, we lose our physical abilities and our independence. It can be a real ego smash to rely on others for help with daily tasks like dressing, grocery shopping, or driving to doctor appointments.
As the child of an elderly parent, it can be all too easy to speak to them sharply or as if they are a child. Their needs can pile up on us, particularly if you're a member of the sandwich generation, who is busy with a family at home, a career, and an aging parent in the house too. It can often take a toll on your well-being and overall quality of life due to the stress of the parent's and children's needs.
Alzheimer's and dementia patients also place a unique challenge on their families. If you've "senior-proofed" your home by removing area rugs, adding lighting, and putting away breakables, you're already very much aware. We all want the best for our aging parents, but it can be hard to have the know-how and the means to accomplish everything appropriate in a typical home care setting.
When you talk to your parents about assisted living options, be direct with them. Invite them over for dinner. Offer them a cup of coffee, tea, or an adult beverage (if their medications allow for the consumption of alcohol). Speak to them directly about finances, workloads, and the reality of your life while coping with this much on your plate.
It can be helpful if you have toured a facility already. You'll be knowledgeable about the activities and staff and be able to speak honestly about the facility.
It isn't appropriate to put your parents on a "guilt trip." Be loving and kind, but also completely honest about your struggles. List for them the ways assisted living might improve their lifestyle.
24/7 access to trained medical care professionals equipped for specific health problems that might arise
Quality food options so they won't need to prepare meals
Assistance with daily tasks like bathing
Medication management
Peers and activities they'll enjoy
Opportunities for work or handicrafts
But what if you've been down this road a few times already? Perhaps you've had these discussions before.
Try Changing Your Approach
If a dinner table discussion isn't working out, try taking your parent on a tour of the assisted living community you're interested in. Point out, in person, how nice the furniture is, how clean the carpets are, and how much fun other seniors are having in a craft room or with physical activity.
Your parent might recognize some friends or feel better when they see other seniors enjoying themselves in a quality assisted living community.
Offer Some Options
Sometimes, a parent might refuse an assisted living community for personal reasons. These reasons are unique to each individual, but they may not like the staff they met, the exterior, or the paint on the walls. Your parent might not even be able to put into words why you don't like a place. They just don't like it!
If you think this might be the case with your loved one, respect their opinion. Try offering them several brochures to review. Start with about three options (no need to overwhelm them) and ask them to pick one they'd like to visit in person. Tour that place and start a discussion.
Ask them what they do or don't like about it.
Recognize your parent's needs, fears, or concerns. Make sure they feel involved in the choice.
Be realistic with them. Explain that assisted living is the right decision and you want them to be happy and healthy.
Stay calm and positive. If your parent gets upset or even nasty about the situation, take the lead with a positive attitude and a quiet voice.
End the conversation by letting them know that you'll keep looking until you find the right place.
Take It Slow
Even if your aging parent approves of the idea, your relationship with them is the most important thing. There is never a need to have a family "break up" over the choice to move into an assisted living community. Give your loved one plenty of time to review brochures, tour facilities, and ask questions.
If your parent still refuses to choose an assisted living program, consider getting their doctor involved. No matter what happens, our parents still think of us as their (adult) children. They look at us and remember our early years. Sometimes the advice of a respected medical professional with some letters after their name will show them that you've been right about a move all along.