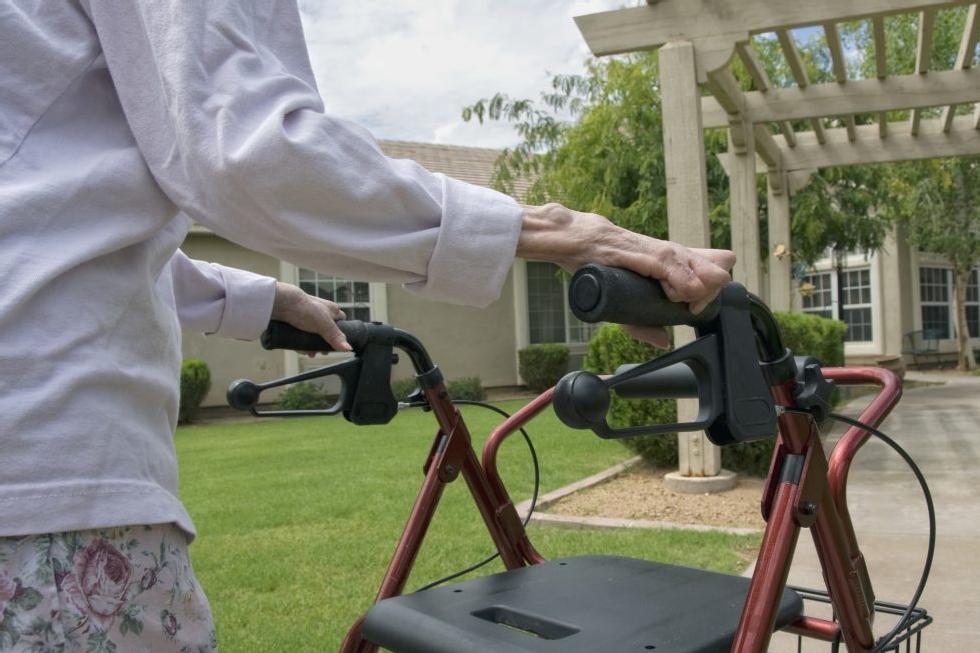 Are You Putting Off a Move to Assisted Living?
---
A move to an assisted living or senior living community may be one of the best decisions a family can make for a parent or senior loved one's happiness, health, and safety, particularly when they need more care than we can provide or they're suffering from social isolation. Lots of families delay this all-important decision, however, feeling helpless as their parent's needs escalate and their own caregiving stress increases.
Making a decision about assisted living is not easy or straightforward, and there are a variety of reasons why families and seniors may try to avoid discussing this difficult topic. The following are five of the most common reasons families might delay a move to senior living, along with some possible solutions for tackling each obstacle:
"I live too far away to make a decision."
Family members often cite living at a distance or in another state from their loved one as a reason for delaying a move of their loved one to an assisted living community. A recent study by AARP and the National Alliance for Caregiving showed that 15% of family caregivers live one or more hours away from their care recipient. Living at a distance poses extra challenges to those searching for assisted living, adding stress and making logistics and timing difficult.
Possible Solution: If you are looking at the possibility of managing your loved one's care at a distance, you are not alone. To make the process easier, schedule family meetings with other involved loved ones to discuss decisions ahead of time. Make sure to organize all the important documents and paperwork you might need so everything is in place in case your loved one's health situation changes unexpectedly. Seek help from online and offline resources and referral services in order to determine what will fit your loved one's needs and your family's budget.
"I need to talk with my loved ones about assisted living care."
Many folks will say that they have delayed their loved one's move to assisted living because they haven't had the opportunity to talk with family and friends about it first. It's human nature to put off the decision because it is difficult to coordinate with other family members or because we want to talk with experienced or trusted friends before figuring out what to do. Of course, it is painful to think about an aging loved one's declining mental or physical health, which makes it easy to delay having those tough conversations. But doing nothing about it may put our loved one's health at greater risk. It's important to discuss issues such as health, logistics, and scheduling before they become real concerns.
Possible Solutions: First, be honest about your feelings and why the delay is occurring. Think realistically about what will happen if you do nothing about their situation versus what will happen if they move to assisted living. Don't be afraid to seek help from a counselor, friend, or support group, and…don't forget to involve your loved ones when it's time to make a decision. Just don't put it off forever. If pre-existing family conflicts get in the way, remember that the focus should be on the welfare of your loved one and set a good example by trying your best to rise above sibling rivalries and making sure everyone's viewpoints are heard.
"I want to do more research."
In the aforementioned study, the greatest number (27%) said that their top reason for putting off the move to assisted living was to allow them to do more research - from calling communities to driving by the property to looking at websites. Families often worry about the ratings of the community and about what the community offers residents.
Possible Solutions: Researching assisted living care can seem daunting, but there are numerous resources available for families to evaluate specific communities and different types of care. In the Eau Claire area, a very helpful resource is the Eau Claire County Aging & Disability Resource Center (ADRC). Their counselors can provide excellent advice and insight into the various assisted living communities nearby. The key is taking that first step toward seeking out help.
"I'm concerned about assisted living costs."
With the media monthly cost of assisted living rising (typically $4,000 to $5,000 per month on average in the Eau Claire area), it's no surprise that sticker shock is one of the reasons families and seniors delay the move to assisted living. Again, in the same survey, 13% of respondents cited budget uncertainties or high expenses as a delaying factor.
Possible Solution: An important fact to remember is to check what is included in the monthly cost of assisted living. Amenities such as housekeeping, meals, utilities, etc. are included in many cases. The key is understanding the costs and value you are getting for your money.
"My mom/dad/parents are not ready to leave their home."
There are a number of specific reasons why a loved one might be reluctant or even afraid to move into senior living. They may worry about losing their independence, fear that others won't care for them properly, or worry about boredom. They may not feel they need to be in a "nursing home," or they may be attached to their current home or pets and be understandably reluctant to consider the idea of parting with treasured possessions and memories in order to move into a smaller space.
Possible Solution: Get informed about the most common fears associated with assisted living and other retirement housing options and learn what you can do to openly acknowledge and discuss these fears rather than letting them derail the conversation. Once your loved one can articulate his or her worries and feel like they are being heard, you can take steps to alleviate their fears. Then you can work together to discuss senior living options that value residents' dignity, independence, and privacy. Talking to a loved one about downsizing their possessions can be difficult, but once the conversation is open, you can encourage them to enlist trusted family and friends or even a professional move manager.
While these aren't the only reasons families delay a move to assisted living, they are definitely some of the most common. Being prepared and having realistic expectations will help you avoid potential roadblocks.