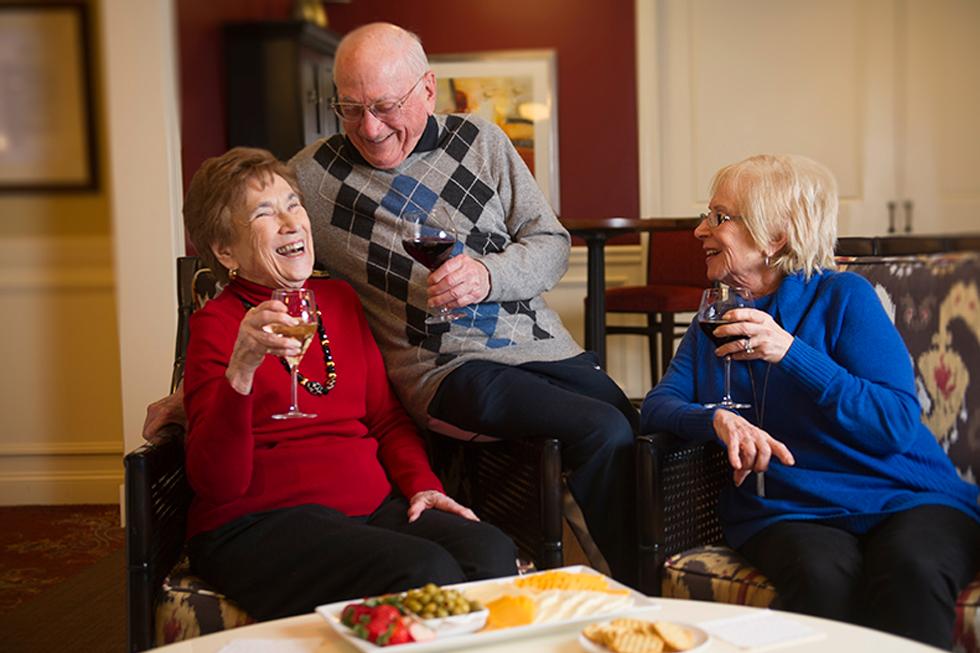 Considering a Move to Independent Living Before You Need Assisted Living?
---
Many seniors feel there is no real reason to move into a senior living community unless they need the services and support of assisted living. They think that as long as they're healthy and mobile, they should continue living in their own homes. For these folks, a move into a senior living community seems like surrendering.
Thousands upon thousands of seniors in independent living communities will happily dispel that line of thinking. Aside from health considerations, there are solid reasons to relocate before you actually need assisted living.
You lose the constant, nagging worries and the expense of home maintenance.
Take a look around your home. Is everything in good repair, or are there small signs of neglect and deterioration? If you see those signs, that may mean you no longer have the desire or the energy to keep your home in tip-top shape. Perhaps it's time to move before your home investment begins to lose value. And a big plus… housekeeping is also included or available in independent living communities.
Everyday transportation challenges are overcome.
Maybe your driving isn't quite what it used to be. Or maybe you've found yourself spending longer in the car to get to the grocery store and pharmacy, where you can buy things essential to your lifestyle. Either way, an independent living community can radically shrink the distances you have to travel. Most communities either furnish their own transportation or are contracted with a local transportation company. Many facilities also offer onsite canteen-like stores as well as beauty and barber shops.
Cooking becomes optional.
Speaking of buying groceries, are you tired of cooking? Residents of senior living communities often say the food is the best. If you've become bored with cooking and cleaning up afterward, and understand that a steady diet of take-out is probably not meeting your nutritional needs, you will love that delicious meals are included or available in independent living communities.
Your social life will blossom.
Are you beginning to feel more and more isolated? Has your circle of friends diminished, and does your datebook have blank pages? Maybe it's time to make new friends. And one of the best places to make those new friends is in an independent living community.
First of all, the residents already living there are your peer group, which means no more trying to buddy up with the young couple who moved in next door. Second of all, the social amenities and activities in most independent living communities are second to none. You'll not only find companionship, but exercise classes, card games, painting classes, other arts and crafts and hobbies of all kinds, movie nights, lunch and dinner outings, wine tastings, music, and much more.
The transition to assisted living is easier.
You've already made the "senior living decision" and probably discovered it was one of the choices you've ever made. If at some point you need it, assisted living is the next step on the journey. Think of it as independent living more personal services. In assisted living, you can continue to enjoy many of the activities and conveniences you've experienced in independent living, and now you know how fulfilling the senior living experience can be.
You may not fully understand this until you've made the move, but with independent living, you don't give up your freedom and independence you improve it! Independent living can translate to more convenience, enjoyment, peace of mind, and, yes…independence.